OUR SERVICES
D.C. Down Payment Assistance Programs
Programs available to Washington, D.C. residents.
DC Open Doors
(Washington, DC only)
The DC Open Doors loan program provides 100% financing to qualified purchasers in Washington DC up to the current conforming loan limit of $548,250.  Down payment assistance is available under the 2021 High Balance program up to the new high balance loan limit of $822,375.  High Balance loans will required an additional borrower paid 2% down.
The DC Open Doors down payment assistant loan program is offered by the DC Housing Financing Authority in partnership with participating DC Open Doors lenders.
Program Highlights:
For mortgage information on this program and for daily posted rates feel free to visit the DC OPEN DOORS official site.
D.C. Recordation Tax Reduction
Starting in October 2017, the DC recordation tax rate can be reduced for eligible buyers* to .725% of the sales price. The current transfer tax is 1.1% for purchases below $400,000 and 1.45% for purchases at or above $400,000.
For example, on a $500,000 purchase, the DC transfer tax is 1.45% or $7,250. For eligible purchasers buying a similarly priced home with a closing date on or after 10/1/17, the recordation tax will be cut in half – .725% or $3625.
*The key requirements for qualification are as follows:
Income limits by household size: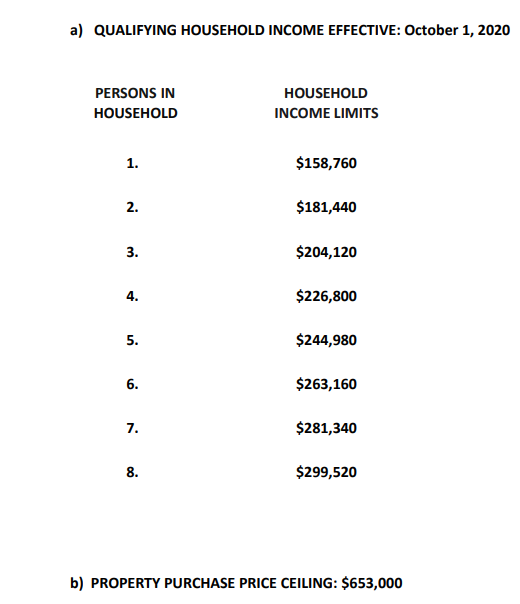 For additional information see full program details HERE.