A renovation loan can help fund home improvements, allowing you to turn a house into your dream home.
Renovating for a new home purchase
If you're a buyer who's found a home with great potential, but needs some repairs or upgrades, we can provide a loan for the purchase and renovation costs.  We offer both the FHA 203k loan and the Fannie Mae Homestyle loan.  Both programs can be used to finance the purchase and cost of renovation all in one mortgage.  These programs work very well on older homes, homes with health or safety issues, or any home with a current condition that would not pass a traditional appraisal.
The FHA 203k loan can only be used on a primary residence, but the Fannie Mae Homestyle loan can be used a primary residence, second home, or an investment property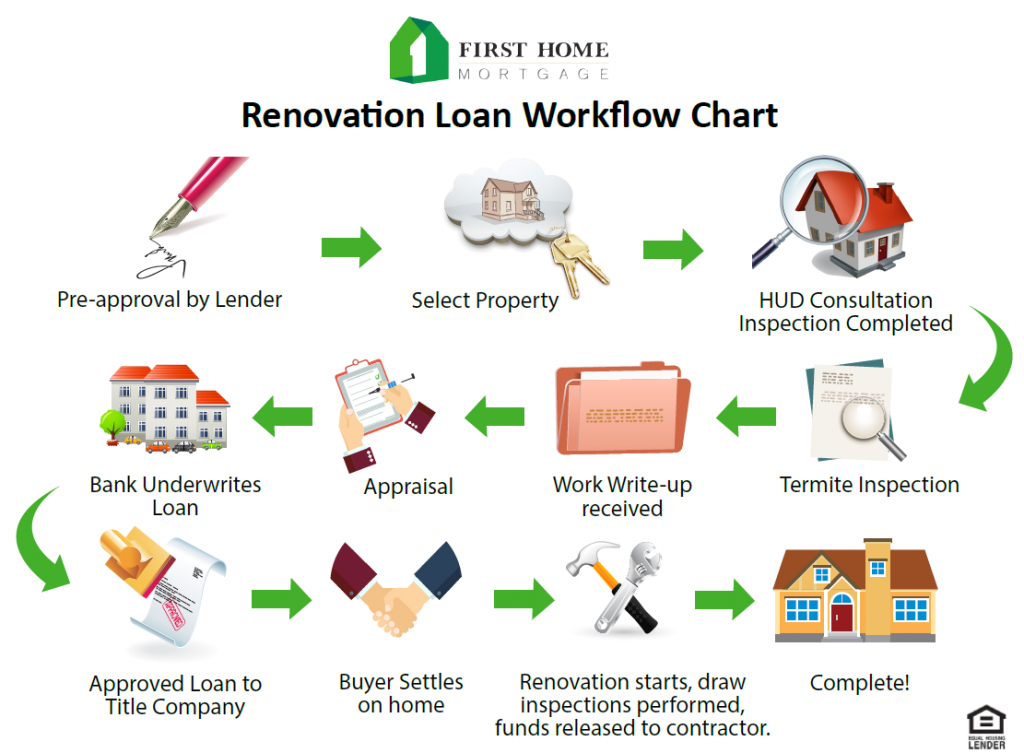 Types of repairs and remodels include, but not limited to:
Complete remodel
Turn your one unit into a legal two unit (if zoning allows)
Room additions
Roof & gutter repairs/replacement
HVAC repair/replacement
Garage, driveways
Plumbing & electrical
Decks, patios, porches
Basement finishing
Doors, windows
Before deciding that renovation financing is right for you, please be sure to schedule a phone or office consultation with us, so that we can help you understand the entire process and answer all of your questions.
Here are a few examples of what we will discuss during your initial consultation:
How the improved value of your home is determined
How to choose a general contractor and what to look out for
How to choose a HUD consultant and what is important
What types of renovations and repairs make sense and add real value to your home
Important tips for making your purchase experience go according to plan
Staying on track and following the timeline we provide
How your contingency funds can be used and why it's important
Renovation loans require a lot more expertise and experience than traditional mortgages.  They have more moving parts and require a lot more consideration and planning, but with the right guidance, they can bring wonderful results to your home purchase experience.
I have a wealth of information and expertise with these programs and I would be happy to walk you through the entire process.
Contact us today at jordanteam@firsthome.com or Pre-Qualify.